DARK SYMPHONIES is proud to reissue Bay Area thrash metal band HEXX's 1991 classic album "Morbid Reality".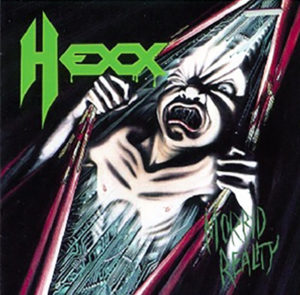 Originally starting out as a power metal band in the early 80s, the band went through many stages in their sound with each release, and finally evolved into a fusion of technical thrash and death metal with their long out of print album MORBID REALITY, which we are pleased to make available once again on CD format.
This amazing piece of history will have the same standard of quality known from DARK SYMPHONIES / THE CRYPT and will feature a 20 page booklet with the original artwork and layout from the original 1991 release, as well as classic band photos and new liner notes from guitarist Dan Watson.
Additionally, a Japanese-style OBI-Strip will be included.
CD limited to 1000 copies worldwide! Stay away from BOOTLEGS! Support the band and official releases!!